We reluctantly have decided to cancel the 2020 event for obvious reasons.
We had to halt our sponsorship drive in March and with so much uncertainty around social distancing, we never really started our registration push.
The sponsors already committed have graciously donated their money to our charity, Moffitt.
We'll authorize the few registration refunds in the next 24 hours.
Please join us on Nov. 6 for Richard's Run for Life 5K in Ybor City, when we hope things are back to normal.
Thank you for helping us donate $600,000 in seven years, even with the cancellation of this year's event!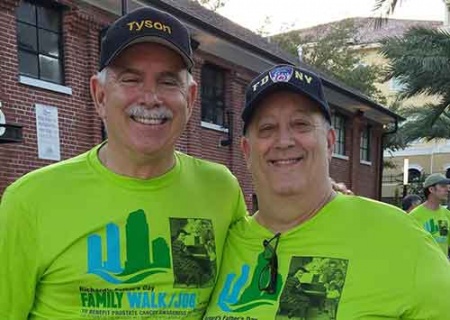 Richard Gonzmart with Doug Federman at Richard's Father's Day Family Walk/Jog. The money is earmarked for Moffitt. According to the American Cancer Society, one man out of six will be diagnosed with prostate cancer, and one of 35 will die every year. Prostate cancer is the second-leading cause of cancer deaths in American men, second only to lung cancer.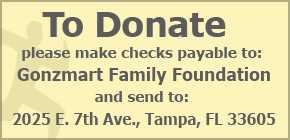 Or Donate Online Right Now!
---
Our Causes & Events
The Gonzmart Family Foundation contributes annually to many worthy causes. Two of our annual events are "Richard's Run For Life 5K," held on the first Friday night in November in Ybor City's Centennial Park, and "Richard's Father's Day Walk & Jog," held at Ulele on the Tampa Riverwalk every Father's Day.
---